Automobile/Umbrella Insurance

Scienzo Insurance Agency has collaborated with some of the leading, most recognized auto insurance carriers in the industry to provide coverage for Automobiles, Boats, Motorcycles, Motor Homes and Recreational Vehicles. Through these partnerships, the Scienzo Insurance agency can offer the best price and coverage for all of our customers' needs.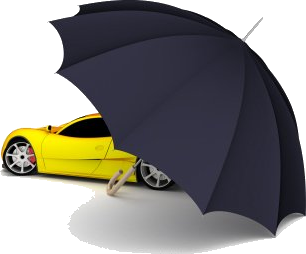 The importance of an informative Insurance Agent, and a comprehensive insurance policy, isn't usually identified until an accident has occurred. Whether it's a fender bender or a more serious event, it is crucial to be covered appropriately. 
Insurance terms laws and options can be very overwhelming and confusing to the typical consumer. Our experienced Customer Service Representatives would be pleased to explain the different types of coverage and deductibles available to suit your lifestyle.


Coverage in the event that you (the insured) cause injuries to others in an accident.

Property Damage Liability
Coverage in the event that you (the insured) damage other vehicles or property in an accident.
Personal Injury Protection (PIP)

Required coverage under Florida's no Fault" Law. Provides 80% up to $10,000 in medical expenses, 60% of gross income loss caused by an inability to work because of an injury suffered in an accident and $5,000 death benefit paid to you regardless of fault in the accident.

Optional coverage that can be used for medical cost, pain, and suffering for injury to you and/or others in your vehicle, if an injury, is caused by a driver that does not carry liability insurance or has insufficient liability coverage.


Optional Medical payments coverage is part of an auto insurance policy. It may help pay your or your passengers' medical expenses if you're injured in a car accident.

Optional coverage that will pay for damage to your car, less any deductible, caused by things other than collision or upset. (fire, theft, flood, vandalism, glass breakage, for example) Lienholders may require this coverage with the minimum deductible if you carry a loan with them.

Optional coverage may provide a limited amount of reimbursement for expenses such as towing and car repairs made at the site of vehicle disablement.

This type of optional coverage provides limited reimbursement for a rental car used, while your vehicle is being repaired for a covered claim.

Call Us Today for a Price Quote! 

772-286-3997  -or-  561-743-5890


PLEASE REMEMBER;
WE CAN NOT BIND, CHANGE OR CANCEL COVERAGES VIA THE INTERNET OR EMAIL! ​​​​