Business/Commercial 
Bonds & Insurance Coverage

We can cover all your insurance needs from small business owners to multimillion-dollar companies.  Profit margins, Overhead, Payroll Taxes, Employees; running a business can be challenging with a lot of uncertainties. Let us take some difficulty off your hands.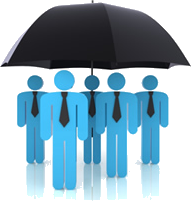 We make you feel like part of the family with service that is unmatched in Martin and St. Lucie County. Let us take the worrying out of those unexpected losses that can occur like, theft, fire, employee dishonesty and lawsuits, and more.
In The End, It Is About Letting You Get Back To What You Do Best;
Business Owners Policies (BOP)
General Liability Insurance
Business Property Insurance
Workers  Comp. Insurance
Professional Liability Insurance
Commercial Bonds
Error and Omissions
These are just a couple of the types of Business Insurance we offer. We will make sure that you have only the right service that fits your business. Insurance needs the best coverage wise and financially. We look forward to working with you. 

Call Us Today for a Price Quote! 

772-286-3997  -or-  561-743-5890

Please feel free to call or fill out the contact info, and one of our agents will get back to you.

PLEASE REMEMBER;
WE CAN NOT BIND, CHANGE OR CANCEL COVERAGES VIA THE INTERNET OR EMAIL! ​​​